On the afternoon of Sunday, May 7, people from across Brant-Norfolk Deanery gathered, at Trinity Church in Simcoe, to celebrate the Coronation of King Charles III.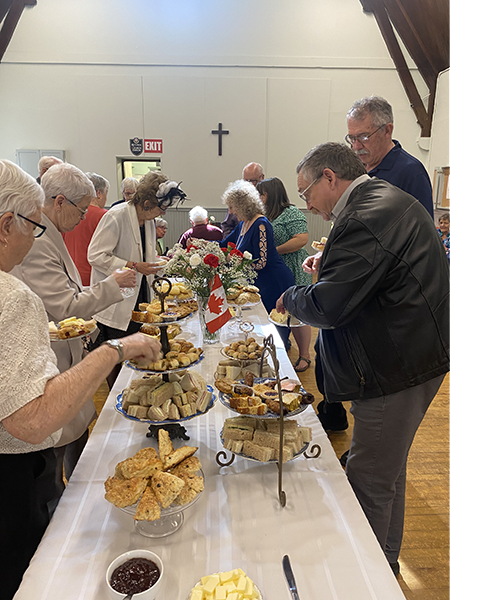 The festivities began with a stately service of Choral Evensong, during which the choir gave a jubilant rendition of 'Sing for the King' by Joanna Forbes L'Estrange, which was specially commissioned by the Royal School of Church Music to celebrate the Coronation.
The homily, which focused on the call to serve, was given by the Venerable Janet Griffith Clarke.
Following the service, those who stayed afterwards were treated to traditional afternoon tea in the parish hall, which was resplendent in red, white and blue. Apparently, the English sherry trifle did not last very long!
Trinity's Rector, Rev. Paul Sherwood commented: 'It was delightful way to celebrate such an historic occasion for Canada and the Commonwealth.'