A bus pilgrimage to Grand Bend sparks new ideas for the members of the Stratford Anglican community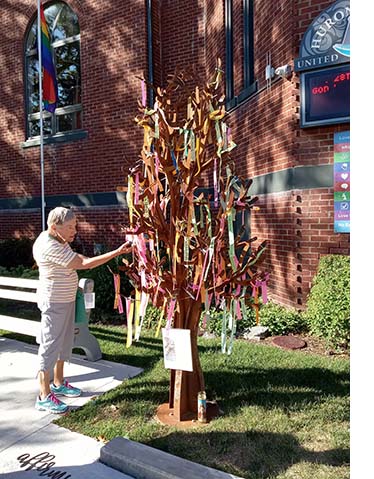 On August 9, twenty two members from the Stratford Anglican Community (St. Paul's, St. James', and St. Stephen's) headed to Grand Bend to explore one possibility for how a church on the main street might reinvent itself.
We heard from folks at Huron Shores United Church about the creation of Grand Bend Place, as well as their Green Cathedral and the new outdoors Community Living Room, complete with public prayer tree.
Conversation buzzed all the way home in the bus as new ideas were sparked and possibilities explored.
Ven. Megan Collings-Moore
(Green Cathedral: Public Prayer Tree - one of the ideas entertained by the Stratford churches)