Rev. Jordan Murray and Rev. Enrique Martinez were priested at the Service of Ordination on June 24 (the Birth of St. John the Baptist) at the Cathedral Church of St. Paul in London, Ontario.
Right Rev. Robert Bennett, retired Bishop of Huron, presided over the Service.
Rev. Jordan Murray serves as the assistant curate at St. George's, Owen Sound. Rev. Enrique Martinez is the rector of the Parish of Long Point Bay (Port Ryerse Memorial Church, Port Ryerse; St. John's, Woodhouse; St. John's, Port Rowan; St. Andrew's-by-the-Lake, Turkey Point and Christ Church Chapel of Ease, Vittoria).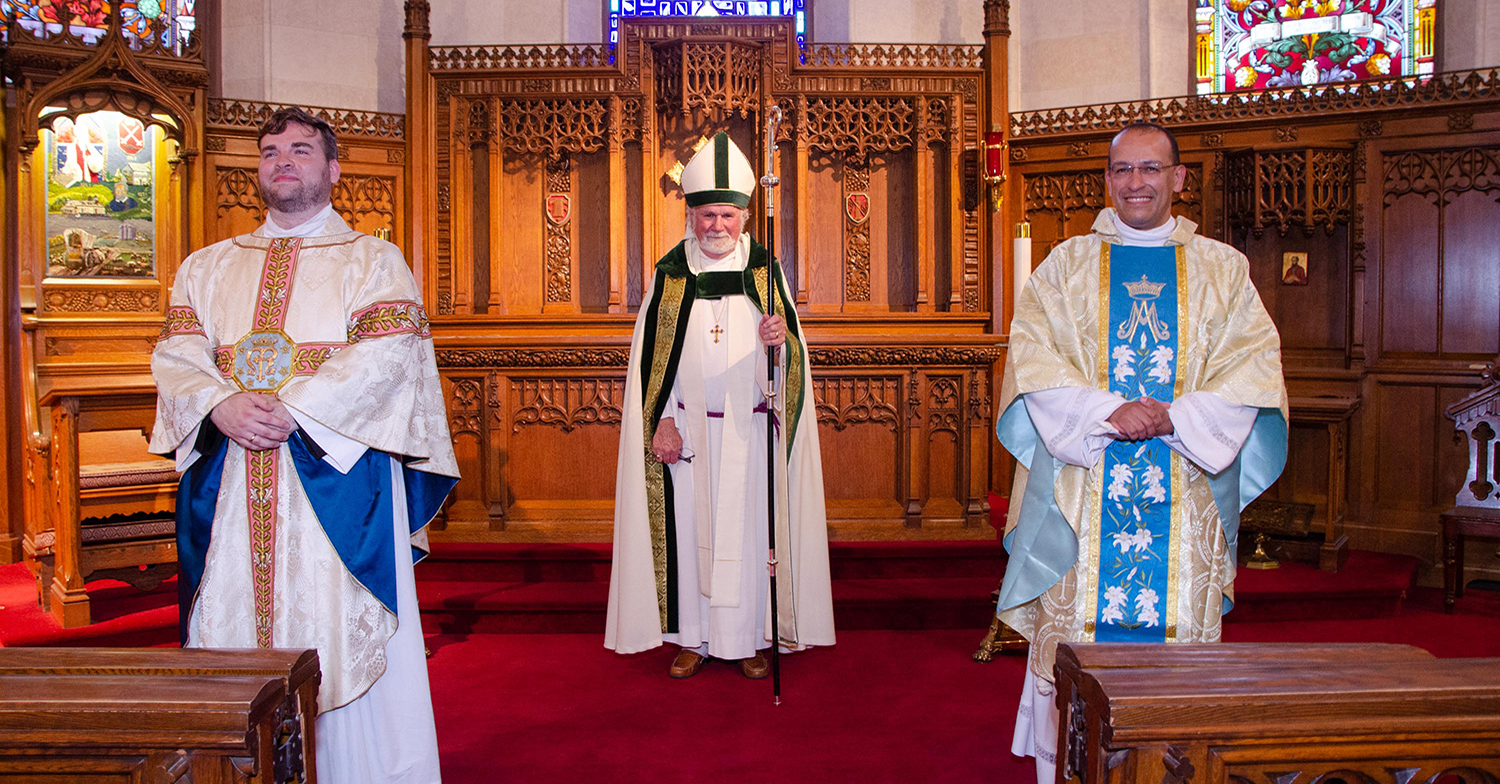 Bishop Bob Bennett with Rev. Jordan Murray and Rev. Enrique Martinez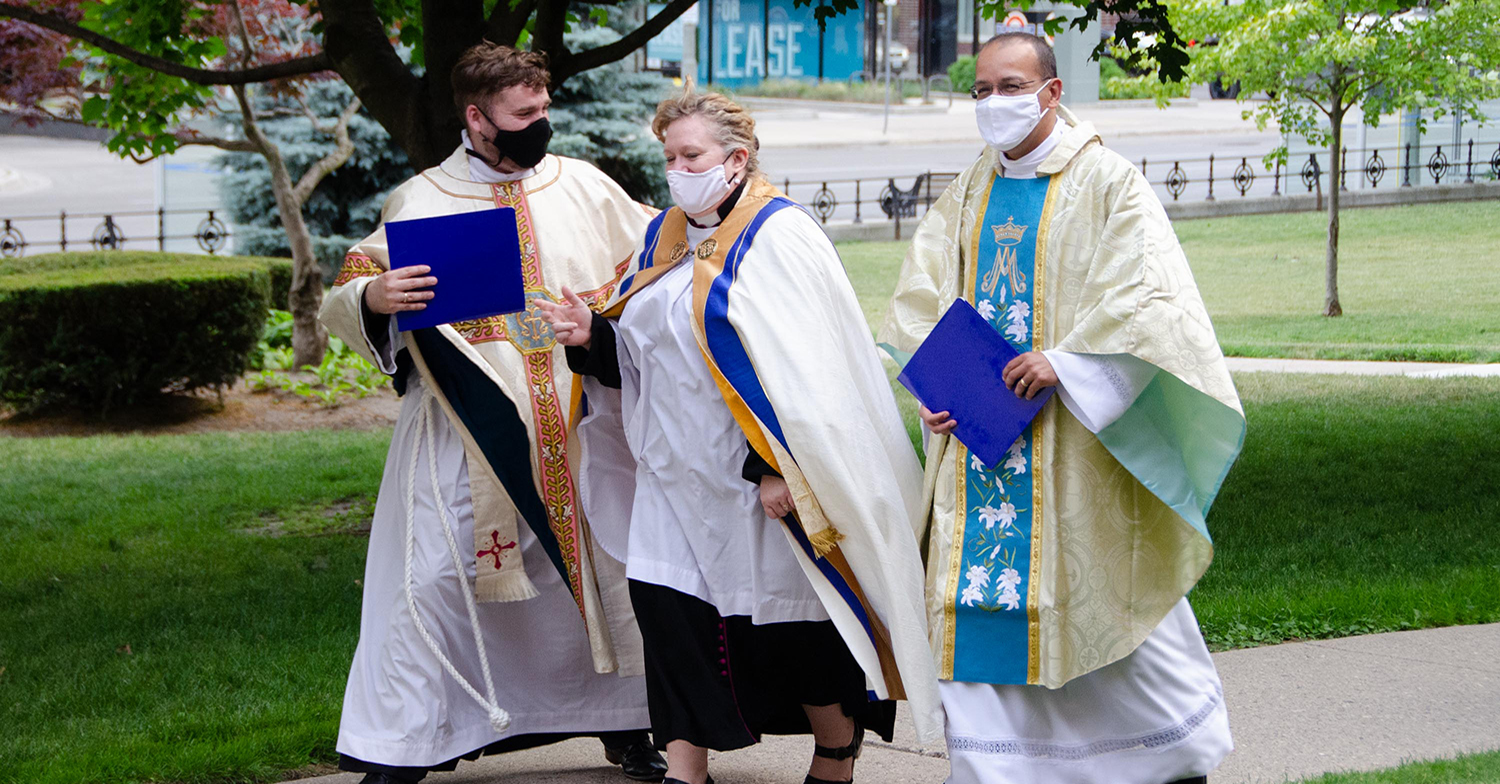 Moments before ordination, with Archdeacon Tanya Phibbs